QUALITY LABEL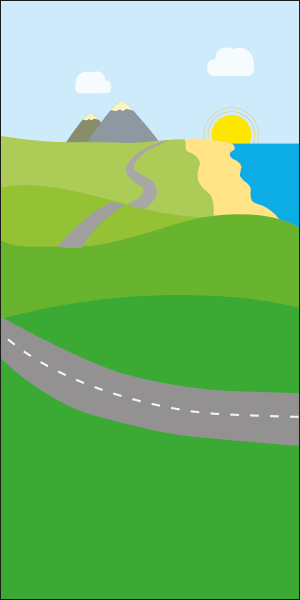 QUALITY TOURISME
State-guaranteed quality reception and services
In order to welcome tourists and improve the quality of tourist services in France, the State has created the Quality brand Tourisme™.
The Label Tourisme™ is the only State mark awarded to tourism professionals for the quality of their welcome and services.
A guarantee of quality, confidence and excellence throughout your stay
In order to obtain the brand, the service provider must successfully follow a quality approach that meets the essential requirements to your satisfaction. As a guarantee of trust, the services are regularly subjected to unannounced and independent checks. This sign of recognition allows you to choose tourist establishments that offer quality services with complete confidence.
Because it is aimed at the entire tourist chain, Qualité Tourisme™ will accompany you throughout your stay: accommodation, restaurants, places to visit, sports and leisure activities, tourist offices... You can plan your holidays with complete peace of mind.
Whether you are looking for well-known or unusual destinations, large groups with international reputations or small independent establishments, they all join forces with Qualité Tourisme™ to provide you with an excellent welcome: nearly 5,500 establishments have been awarded the Qualité Tourisme™ label.
For you, the State and tourism professionals are committed to:
A warm welcome
Attentive staff
Mastery of foreign languages
Personalized services
Clear and infortmative information
Cleanliness and comfort guaranteed
Discovering a destination
Your opinion taken into account
Quality Tourisme™ : more than 5,500 establishments in France that offer you excellent reception and services.
---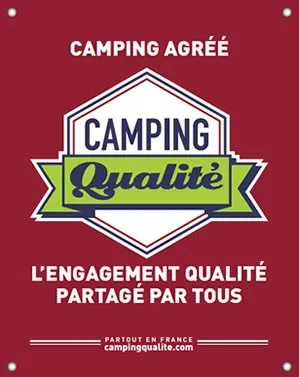 Camping Qualité
A commitment to quality shared by all.
Since 1999, all over France, campsite managers have been working daily to offer you a camping holiday of guaranteed quality.
For them, Camping Qualité is their guide to continuous improvement, but also, and above all, the secret of making holidays where nothing is left to improvisation. For you, it is the official sign that allows you to choose quality without making mistakes.
To commit to the Camping Qualité label is to adopt a way of doing and thinking which starts long before your arrival.
All year round, the managers organise your welcome, structure the pitches, build the facilities, programme the activities, ensure cleanliness and take care of the natural environment according to demanding specifications that have become a trademark that is essentially geared towards your satisfaction.
The same quality requirements for all.
It's hard to believe that so many campsites can defend the same quality! This is thanks to the professionalism of their managers and the respect they show you. They are committed, sometimes for many years, to the Camping Qualité approach. All with the same passion, whatever their geographical location, the number of pitches, their 1 to 5 star categories, whether private or municipal. They all have to meet a strictly identical set of criteria.
By the sea, in the countryside, in the mountains and in the towns, Camping Qualité is a network of choice, the whole of France opens up to you under the same sign of quality.
---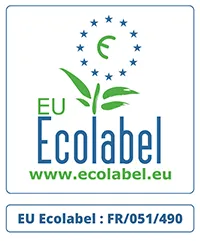 Ecolabels (PENDING)
The benchmark for responsible consumption
More and more of you prefer products and services with eco-labels, companies more committed to offering them and governments more willing to encourage them...
At the end of the day, it is indeed the planet that gains a little more each day.
Ecological
They comply with stringent criteria aimed at reducing their environmental footprint throughout their life cycle.
Performers
The performance criteria and tests carried out ensure the same quality as a conventional product or service.
Reliable
Far from the green "self-proclaimed" labels, NF Environnement and the European Ecolabel are issued by an independent organisation.
Characteristics :
General management: environmental management, staff training, customer information, maintenance of heating appliances and devices, monitoring of consumption, etc.
Reduction of energy consumption: renewable electricity supply, heating, lighting, etc.
Reduced water consumption: sanitary facilities, laundry cleaning
Reduction and sorting of waste and waste water
Other criteria: promotion of ecological transport, information on the European Ecolabel, etc.
Certification body : AFNOR Certification
---

Green key
An international environmental label
Every year in France, millions of holidaymakers and business travellers stay in tourist accommodation and visit restaurants. Today they can choose to reduce their environmental impact and assert their social responsibility by choosing one of the 624 establishments with the Green Key label in France or among more than 3,000 Green Key tourist accommodation or restaurants in 57 countries.
Present on five continents, the Clef Verte / Green Key tourist ecolabel is the first international sustainable tourism label for tourist accommodation and restaurants.
The 1st ecolabel for tourist accommodation and restaurants
Hotels, campsites, bed and breakfasts, tourist accommodation, tourist residences, villages and holiday centres, youth hostels, restaurants, are committed to a high-performance environmental approach with the aim of constantly evolving towards the best practices recommended by the Green Key ecolabel.
Developed in France since 1998, the Clef Verte label is, in terms of the number of labelled establishments and its anteriority, the first ecolabel for tourist establishments in France.
On the road to sustainable tourism!
Implementation of an environmental policy and a socially responsible approach, intelligent waste management (reduction at source, collection and recycling), control of energy and water consumption, responsible purchasing (in particular for food and maintenance), active customer awareness: these are all criteria of the Clef Verte label which are taken into account by the labelled establishments. The labelling process includes regular audits and the collection of evidence to demonstrate the seriousness of the establishments' approach.
The Clef Verte team is present throughout the year to support the players in the tourism industry, exchange best practices and advise them, in order to enable the development of sustainable, ecologically virtuous and socially responsible tourism in France.
What are the criteria for obtaining the label?
Environmental policy
General environmental management, employee training, social responsibility
Raising environmental awareness
Information for guests, nature activities, display of eco-gestures
Water management
Resource management and sanitation, tap capacities, watering
Waste management
Waste sorting, volume reduction
Energy management
Resource management, heating and cooling, domestic equipment, lighting
Responsible purchasing
Food, maintenance, stationery, furniture, other purchases
Living environment
Indoor environment, outdoor environment
The criteria for the Green Key / Clef Verte label are established at the international level by the Foundation for Environmental Education and reviewed every 4 years to take into account technological progress and environmental issues..
Each country relies on the international criteria grids to develop its own grids which cannot be less demanding than the international benchmark.
On the contrary, each country can reinforce certain criteria and must systematically have any changes approved by the International Directorate of the Green Key label.
The Green Key criteria are regularly re-evaluated in order to keep them up to date and to meet the new environmental requirements of the Foundation for Environmental Education (FEE) internationally and of Teragir in France.
The Green Key label is a guarantee of seriousness.
It certifies that the environmental approach of the tourist accommodation or restaurant meets more than a hundred criteria in all areas of sustainable tourism management.